State Partners
SIPS focuses on a consortium of six states: Nebraska, Alabama, Alaska, Montana, New York, and Wyoming. These state partners work in collaboration with project partners to create a bank of instructionally-embedded science assessment tasks aligned with an actionable performance scale and build state and local educators' capacity to offer high-quality science instruction, evaluate students' learning, and make data-based instructional decisions. Through their participation in this project, state partners gain greater clarity and capacity to interpret and utilize formative science assessments to produce information that is meaningful to all stakeholders. State partner participation is also an important service to other states, as SIPS resources and tools are meant to be accessible and generalizable to any state.
Get to know our state partners:
Nebraska Department of Education
Jeremy Heneger – Director of Assessment
Jeremy Heneger serves as the Director of Assessment and previously served as the Assistant Director for Statewide Assessment for the Nebraska Department of Education for six years. During that time, he oversaw test development, the alternate assessment program, classroom assessment supports, and accessibility supports. Mr. Heneger has played a key role in the development of the state's new assessment system: Nebraska Student-Centered Assessment System (NSCAS). He is working on his Doctorate in Education Leadership from Doane University, and previously served as a Curriculum Director and a high school English language arts teacher for several Nebraska districts.
Rhonda True – Competitive Grants for State Assessments Program Specialist
Rhonda True, M.A., joined the Nebraska Department of Education (NDE) in 2017 as the Enhanced Assessment Grant Coordinator for the Strengthening Claims-based Interpretations and Uses of Local and Large-scale Science Assessment Scores (SCILLSS) project. She has been involved in science assessment development of Nebraska's formative processes and statewide tests with Nebraska educators and Nebraska's test vendor. Prior to joining the NDE, Ms. True served as an educator in Lincoln Public Schools and Grand Island Public Schools for a total of 34 years. She served in leadership roles as principal, assistant principal, and team leader, as well as instructional roles as an instructional coordinator and elementary and middle school teacher.
Trudy Clark – Assistant Director of Assessment
Trudy Clark is a retired educator who served students, staff, and communities for 36 years. For the past three years, she has worked with principals and other educators who are on track to obtain their specialists/doctorate degrees from Doane University. For the past 18 months, Dr. Clark had the rewarding experience of working at the State level in the NDE with educators throughout Nebraska.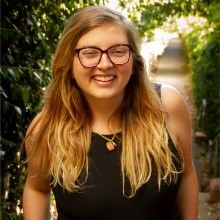 Audrey Webb – Science Education Specialist
Audrey Webb has served as the Science Education Specialist at the Nebraska Department of Education since June 2020. Prior to her work at NDE, she taught high school physics, biology, and physiology in the San Francisco Unified School District. In addition, she was a member of the San Francisco Teaching Residency program, a program designed to train teacher candidates in equitable instruction and assessment, cultural relevance, and restorative practices. She holds a B.A. in Biology and Sociology from St. Olaf College (2011) and a Master of Education from Stanford University (2016).
Alabama State Department of Education
Amy Fowler Murphy – AMSTI Science Coordinator & AMSTI-ASIM Administrator
Dr. Amy Fowler Murphy currently serves as the science coordinator and secondary science administrator with the Alabama Math, Science, and Technology Initiative (AMSTI) at the Alabama State Department of Education (ALSDE). Prior to coming to the ALSDE, she served as the secondary science supervisor for Jefferson County Schools for two years and as a science specialist with AMSTI in the University of Montevallo (U.M.) region for eight years. Dr. Murphy also served as a science teacher for ten years in both Hoover City Schools and Birmingham City Schools. She is experienced in designing and facilitating professional learning opportunities and developing curriculum at the local and state level, and is dedicated to research-based, student-centered methods of instruction as a means of creating and nurturing lifelong learners. Dr. Murphy earned her EdD in Curriculum and Instruction from The University of Alabama, holds Instructional Leadership certification from U.M., is a National Board Certified Teacher and Candidate Support Provider, and is on the Alabama ASCD Executive Board. She resides in Alabama with her husband.
Sandy Ledwell – AMSTI Director
Dr. Sandy Ledwell is the Director of the Alabama Math, Science, and Technology Initiative (AMSTI) at the Alabama Department of Education and has worked with AMSTI since its planning stages on committees and then as a teacher, a trainer, and as a specialist. She has been a classroom teacher in elementary and middle school, a teacher leader and coach, and a professional development provider. Her current professional interests include developing curricula, especially in STEM; leading initiatives through change and continuous improvement; and incorporating the use of assessment results in teaching and coaching.
Alaska Department of Education and Early Development
Deborah Riddle – Division Operations Manager for the Innovation and Education Excellence (IEE) Division
Deborah Riddle has worked for the Alaska Department of Education and Early Development (DEED) for the past 8 years in a variety of jobs: School Improvement program manager, math content specialist, Title I Administrator, CTE Administrator, Assessment Administrator, and now as the Division Operations Manager. She was born and raised in Alaska but moved to Montana for about 15 years, where she taught middle school math and science.
Kelly Manning – Assessments Administrator
As a member of the Division of Innovation and Education Excellence at the Alaska Department of Education and Early Development, Kelly Manning provides oversight for statewide education assessment and manages assessment activities, ensuring compliance with federal Department of Education assessment requirements and regulations. She brings extensive experience and training in education across a wide range of age groups and skill levels.
Dr. Elizabeth Greninger – Assessments Administrator
Dr. Elizabeth Greninger is an Assessments Administrator for the Alaska Department of Education and Early Development, supervising the administration of Alaska's statewide assessment system. Over two decades, Dr. Greninger has taught in K-2 classrooms, led teacher preparation programming, and provided advising and technical support to states, school districts, and schools.
Montana Office of Public Instruction
Ashley McGrath – Assessment Director
Ashley McGrath is the Assessment Director at the Montana Office of Public Instruction. Ms. McGrath is a former high school science educator with a passion for education and assessment. She has been at the Montana Office of Public Instruction since 2012 and in the role of Assessment Director since 2018. She has a passion for providing high-quality technical assistance and professional learning to enhance teaching practices and to support schools using Montana's balanced assessment systems.
Michelle McCarthy – Science Instructional Coordinator
Michelle McCarthy joined the OPI in the summer of 2015. She earned her Bachelor of Science in Elementary Education and a Master of Education, Ed Tech. from Montana State University-Billings. She completed her K-12 Principal certification in 2012 and worked as a teacher/principal in a three-room schoolhouse. Her love for both roles led her to begin working toward a Doctorate in Curriculum and Instruction/Ed Leadership. Ms. McCarthy has taught students from kindergarten to pre-service graduate students for over 15 years, her current role as OPI's Science Instructional Coordinator. Ms. McCarhty feels privileged to be working with Montana teachers to inspire students to become critical thinkers and problem solvers.
Chris Noel – Assessment Specialist – Science
Chris Noel is the Specialist for Science Assessments at the Montana Office of Public Instruction (OPI). Ms. Noel has held a variety of roles within the field of education in her career, including High School Science Teacher, Undergraduate Instructor, Graduate Instructor, State Science Coordinator, Data Analyst for the Preschool Development Grant, Instructional Coach, Senior Manager of Operations, Director of Learning and Development, and Director of Product Operations. Her focus is on supporting teachers, leaders, schools, and families in implementing instructional best practices across all grade levels, subject areas, and school types. Ms. Noel has a B.A. in Neuroscience, an M.Ed. in Teaching, and is ABD for a Ph.D. in Educational Psychology with a major in Learning Sciences and a minor in quantitative methods in education. She lives in Helena with her two teenage sons.
Katie Murnion – Assessment Specialist
Katie Murnion has taught science in the state of Montana for over four years. She has experience teaching a wide range of grades and topics, from 7th grade life science to 12th grade physics. She has a passion for science with a degree in Microbiology and a degree in Secondary Science Education from the University of Montana. She is excited to join the OPI Assessment Team and lend her science education expertise to the development and delivery of Montana's science assessments. Katie is a midwestern transplant, living in Montana since high school with her family. She lives in Helena with her husband and two pet rabbits.
Colet Bartow – Teaching and Learning Senior Manager
Colet Bartow was the School Library Specialist in the Content Standards and Instruction division from 2007 to December 2016, before being hired as the Content Standards and Instruction Director. As of July 2020, she became the Senior Manager for the OPI Teaching and Learning Department, supervising Content Standards and Professional Learning, Career Technical and Adult Education (CTAE), and Assessment. Ms. Bartow spent 13 years as a teacher-librarian before joining the OPI in 2007. Colet completed her M. Ed. In Curriculum and Instruction at Montana State University, and B.A. in English with endorsements in secondary English, School Library Media, and English as a Second Language at the University of Montana. Her first computer was a Radio Shack TRS-80. Her first job in a library was as a third-grade student.
New York State Education Department
Zachary Warner – Director of State Assessment, Office of State Assessment
Zachary Warner is the Director of State Assessment for the New York State Education Department and oversees the coordination, development, and administration of assessments within the New York State Testing Program, which serves 2.6 million students. Dr. Warner has previously worked as a psychometrician and education researcher for New York State and began his career as a high school mathematics teacher.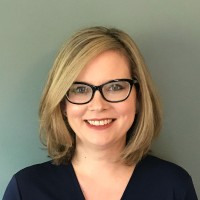 Shannon Logan – NYSED Director of Standards, Instruction, and Educational Technology
Nicole Marschilok – Science Associate, Instructional Services
Nicole Marschilok is an Associate in Instructional Services in Science in the Office of Curriculum and Instruction for the New York State Education Department. Ms. Marschilok is responsible for assisting stakeholders with science curriculum standards K-12, developing instructional tools and resources, and supporting and assisting in the dissemination and implementation of the New York State P-12 Science Standards. Prior to her current position, she worked as a science educator and school building leader in rural and urban schools for over 12 years. Ms. Marschilok holds a Master of Arts in Teaching – Science degree from Union Graduate College and a Master of Science in Educational Leadership and Administration degree from The College of Saint Rose.
Megan Kinmartin – Science Associate, Instructional Services
Megan Kinmartin is an Associate in Instructional Services for the Office of State Assessment for the New York State Education Department. Megan oversees the development of the grade 5 science examination, the grade 8 science examination, and the Earth Science Regents examination. In addition, she provides leadership for the creation of assessment specifications aligned to the New York State Science Learning Standards. Megan also conducts various forms of educator training for the New York State Science Learning Standards and provides guidance to educators, science stakeholder groups, and the public concerning science assessments. Ms. Kinmartin holds a Master of Science in Multidisciplinary Studies and a Master of Education in Educational Leadership and Policy. Additionally, she is NYS certified in Biology, Chemistry, and Earth Science and has previously worked as a science teacher, administrator, and adjunct professor.
Wyoming Department of Education
Barb Marquer – Supervisor of Standards
Barb Marquer has been with the Wyoming Department of Education (WDE) for five years. In her first year, she was the science standards consultant. Ms. Marquer has been Supervisor of Standards for the last 4 years. Prior to WDE, she was a Registered Nurse for 15 and served in a DOD STEM program for 9 years.
Laurie Hernandez – Director of Standards and Assessment
Laurie Hernandez earned her B.A. in Elementary Education at the University of Wyoming and an M.Ed. in Educational Leadership from Northern Arizona University. Ms. Hernandez loved being a classroom teacher in Arizona for 14 years, where she taught grade 5 students for two years, middle school science for 12 years, and summer school math for four years. Ms. Hernandez is interested in helping teachers across Wyoming integrate fun and engaging STEM lessons and provide real-world experiences for their students.

Jessica Steinbrenner – Assessment Supervisor
Jessica Steinbrenner is the Supervisor for the Assessment Team at the Wyoming Department of Education. As supervisor, she ensures the successful implementation of the state's large-scale assessments collaborating with a team of highly qualified individuals who work with vendors and stakeholders to accomplish this task. Her work involves ensuring that Wyoming meets federal and state regulations around assessment while informing districts and schools about implementation, security, and data uses for the state's large-scale assessments.